Roger Miller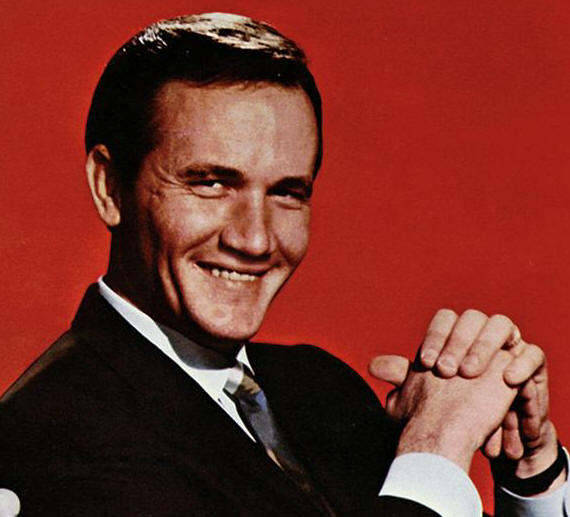 Roger Dean Miller was born in Fort Worth on January 2, 1936. During his boyhood, his father died and the family split up. Roger was sent to the Oklahoma cotton farm of an uncle. Musically gifted, young Roger learned to play the guitar, fiddle and drums. As a teenager he hooked up with various bands and played honky tonks in Oklahoma and Texas. Drafted into the Army, he soon was assigned to a hillbilly band by a Special Forces officer. While in the Army he met Bill Anderson and a brother of performer Jethro Burns. Roger was encouraged to go to Nashville where his career soared.
A gifted, imaginative songwriter who wrote most of his hits as a performer, Roger Miller's songs also have been recorded by such stars as Jim Reeves, George Jones, Loretta Lynn, Jimmy Dean, Ernest Tubb, Andy Williams, Jan Howard, Rex Allen, Faron Young, Johnny Paycheck, Willie Nelson and David Frizzell and Shelly West. Roger became a superstar during the 1960s. At the 1964 Grammy Awards, he collected five Grammies: Best New Country & Western Artist, Best Country & Western Album, Best Country & Western Single, Best Country & Western Song, ("Dang Me") and Best Country & Western Performance, Male.
The next year Roger collected an unprecedented six Grammies. King of the Road triggered five awards: Best Country & Western Single, Best Contemporary Single, Best Country & Western Song, Best Country & Western Performance, Male, Best Contemporary Vocal Performance, and Best Country & Western Album ("The Return of Roger Miller").
During the 1980's this multifaceted artist turned his talents to Broadway. In eighteen months he created the musical Big River, based on Mark Twain's classic American novel, The Adventures of Huckleberry Finn. Opening on Broadway in 1985, Big River collected seven Tony Awards and represented the crowning achievement of Roger's career.
Married three times and the father of seven children, Roger contracted throat cancer in 1991. His third wife, Mary, provided staunch companionship until he died, October 25, 1992, at the age of fifty-six.
---
Jimmy Dean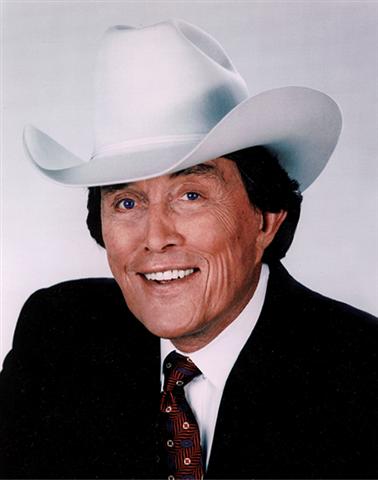 Born near Plainview, Texas on August 10, 1928, Jimmy Dean worked on neighboring farms to add a little income to the family purse. His mother taught him to play the piano when he was ten, and the boy soon began learning the accordion, guitar and harmonica. As a teenager, Jimmy joined the Merchant Marines, and following a two-year hitch, he enlisted in the Air Force. He enjoyed entertaining his buddies, and while stationed at Bolling Air Force Base near Washington, D.C., he joined a band, the Tennessee Haymakers. He became a popular attraction at service and civilian clubs, and after his discharge he stayed in the D.C. area, forming another band, the Texas Wildcats.
"I dreamt of havin' a beautiful home, a nice car, and nice clothes," reminisced Jimmy Dean to a TV Guide reporter, referring to his poverty-stricken boyhood in West Texas. "I wanted to be somebody." To countless television and C&W fans, the West Texas farmboy became the "Dean of Country Music" in the wake of his 1961 mega-hit, Big Bad John. Dean wrote the ballad while flying from New York to Nashville. His recording sold more than eight million copies and led to TV stardom and to other hits. After the success of Big Bad John, Jimmy recorded other narrative ballads, of which the most popular was PT 109, about President Kennedy's naval exploits in World War II. By 1966, when he switched labels from Columbia to RCA, Jimmy had capitalized on his recording success to launch a career in network television.
From 1963 to 1966 The Jimmy Dean Show aired on Thursday evenings over ABC-TV. Turning to acting, Jimmy played a recurring role, Josh Clements, on the hit TV series, Daniel Boone, from 1967 to 1970. In 1971, he played opposite Sean Connery in a James Bond movie, Diamonds Are Forever. Jimmy became the first Country artist to play the Las Vegas strip. At the height of his popularity, in 1968, he founded the Jimmy Dean Meat Company in Plainview, and from his appearances in commercials, he became known as "The Sausage King." Jimmy has two sons and a daughter from his first marriage, and in 1991, he wed Donna Meade, a former recording artist and songwriter. Last year Jimmy and Donna collaborated on his autobiography, Thirty Years of Sausage, Fifty Years of Ham.
---
Johnny Gimble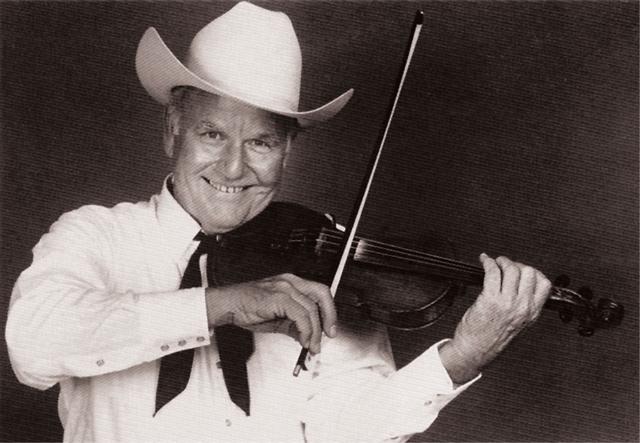 Born in Tyler on May 20, 1926, Johnny and his four brothers were raised in East Texas' Rose City. The five musical brothers - Johnny, Gene, Jerry, Jack and Bill--played a variety of local gigs. Johnny mastered the fiddle, along with the mandolin and banjo, and sometimes he sang. While still a student at Tyler High School, Johnny organized the Rose City Swingsters with two of his brothers and a friend. The Swingsters played in KGKB Radio in Tyler, and in 1943 Johnny went to Shreveport to play over KWKH, accompanying Governor Jimmie Davis with his campaign band. At the end of World War II Johnny joined the U.S. Army. After his discharge he returned to Texas and in 1949, Johnny married Barbara Kemp. The couple has three children, a son and twin daughters, and four grandchildren.
Legendary fiddler Johnny Gimble played with Bob Wills and the Texas Playboys and with Louisiana Governor Jimmie Davis. An elite sideman in Nashville during the 1960's and 1970's, he was named CMA Instrumentalist of the Year five times and Fiddler of the Year by the Academy of Country Music eight times. Not content to master the standard four-string fiddle, he also decided to employ a five-string fiddle, naming his instruments "Ole Red" and "Five." Johnny played and recorded with Bob Wills off and on for nearly a decade. When Wills died in 1975 Johnny played at the funeral. Later Johnny was co-leader of a Wills revival band, Playboys II, and in 1982 portrayed Bob in the Clint Eastwood motion picture, Honky Tonk Man.
In 1968 Johnny moved to Nashville and became a top session player, playing on countless recordings. His fiddle and mandolin backed Merle Haggard, Charley Pride, George Jones and Tammy Wynette, Porter Waggoner and Dolly Parton, Conway Twitty and Loretta Lynn, George Strait, and even Paul McCartney and Joan Baez. He made numerous appearances on TV as a staff fiddler on Grand Old Nashville Music, as a member of the Hee Haw "Million Dollar Band," and as a performer on Nashville Now, Prime Time Country, and Austin City Limits. A member of Willie Nelson's touring band from 1979-1981, he also appeared with Willie in the 1980 movie, Honeysuckle Rose. In 1995 Johnny was declared a national treasure by the National Endowment for the Arts. He overcame a series of strokes late in 1999 to resume his artistry on the fiddle, and still plays in his eightieth year.
---
Glenn Sutton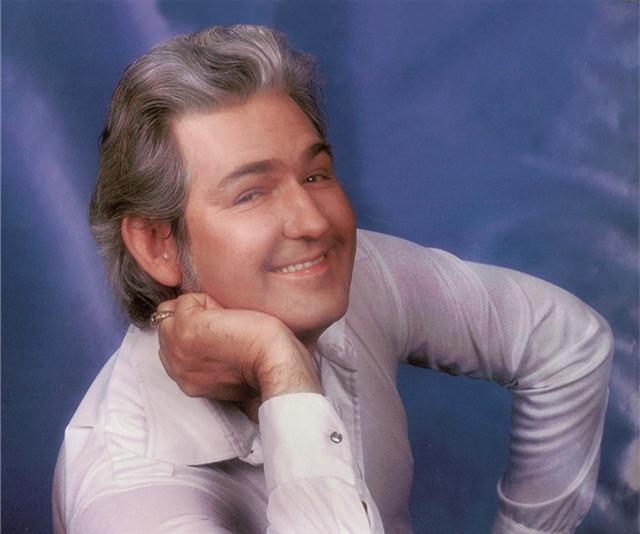 Royce Glenn Sutton was born on September 28, 1937, in Hodge, Louisiana, but the family soon moved to East Texas. Glenn began writing his first songs as a fourth grader while attending school in Carthage. He began high school in Henderson, but graduated after the family moved to Jackson, Mississippi. By this time Glenn had become adept at a number of instruments, including the guitar, mandolin, drums, piano, trumpet, bass, and steel guitar. Selling insurance by day, after dark he played clubs in and around Jackson. Glenn's first recordings were cut in Tyler at Robin Hood Brian's Recording Studio, and they were brought to the attention of Merle Kilgore in Nashville. By 1964 Glenn was sufficiently encouraged to try his luck in Nashville as a songwriter. Almost immediately he scored a hit when Hank Williams, Jr., covered Guess What, That's Right, She's Gone.
Also in 1964 Glenn began a songwriting partnership with Billy Sherrill that produced an impressive string of hits during the 1960s and 1970s. Merle Kilgore signed the team to Al Gallico Music in 1966, and Charlie Walker promptly scored a Top 40 single, followed by David Houston who provided Glenn and Billy with their first No. One for Almost Persuaded. The team then won a 1966 Grammy for "Best Country & Western Song."
In 1968 Glenn married his first wife, singer Lynn Anderson, and they would have a daughter, Lisa Lynn. By this time Glenn had begun producing recording sessions, and in 1970 he took over production duties for his wife. During the next few years, Lynn recorded a number of her husband's songs, hitting No. One in 1971 with You're My Man and in 1973 with Keep Me in Mind. Numerous other artists, from George Jones to Charlie Rich, from Merle Haggard to Glen Campbell, also recorded Sutton hits. Glenn received a total of 27 BMI Awards, including Producer of the Year. He also wrote the theme and background music for the Benny Hill TV show, as well as music for the movie soundtrack Thelma and Louise.