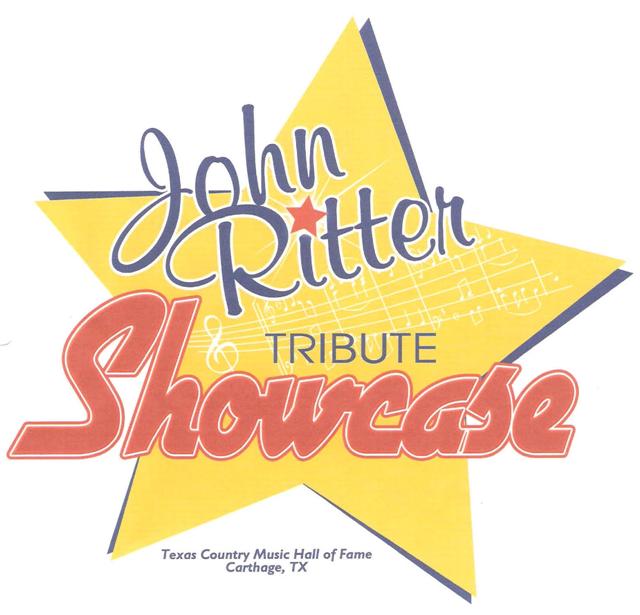 Texas Country Music Hall of Fame
Invites you to Audition Live!
for the
John Ritter Tribute Showcase
SATURDAY JUNE 23, 2018
9:00AM

Texas Country Music Hall of Fame
300 West Panola
Carthage, TX 75633
Auditions in order of arrival
Report to registration table
Registration ends at 12:00pm
LIVE AUDITIONS ARE MANDATORY!
Competition Rules
Contest open to amateurs only. Solo acts only! Persons under contract with a professional management agency or major record
company are NOT eligible to participate.
Contestants will supply their own back-up music (CD tracks, guitar, keyboard, etc.)
COUNTRY MUSIC ONLY! No original songs.
The John Ritter Tribute Showcase committee reserves the right to refuse a song that they deem inappropriate for the show format. The committee decision is FINAL!
Finalists will be chosen to perform again for "celebrity judges" on August 10, 2018 at the John Ritter Tribute Showcase backed by the Texas Country Music Hall of Fame Band. This is an evening performance. A mandatory rehearsal with the band will be held the afternoon of the 10th.

Finalists

will perform the same song during the Showcase performance. If harmonies are critical to your song, please consider choosing another song. Harmonies are not allowed during the finals competition.
First, Second, Third and Fourth runner-ups will receive trophies and an invitation to participate in various Texas Country Music Hall of Fame shows and events.
The over-all winner will receive a Grand Prize package that includes: $1,000 cash prize, title of "2019 Ambassador" of the Texas Country Music Hall of Fame, plus an all new prize package for 2018!
You will be judged on vocal performance, stage presence, appearance, song selection, and overall entertainment value. Your appearance at the audition WILL COUNT!
Pictures will be made after your audition on June 23rd for the official program!
DOWNLOAD and COMPLETE THIS FORM AND RETURN ASAP to:
John Ritter Tribute Showcase
C/O Shawnda Rains (Music Director)
414 West Main
Denison, Texas 75020
Phone: (903) 436-4152
Email: This email address is being protected from spambots. You need JavaScript enabled to view it.