David Frizzell lived all over Texas starting in Greenville Texas in the early '40s when his dad went to Europe in World War 2. He had his first radio show at the age of 9 in Kermit, Texas, then on to Sulphur Springs where they lived when brother Lefty got his first number one hit (and younger brother Allen was born). He began touring with his legendary brother, Lefty Frizzell at the age of 12 throughout the 1950s and 60s. After serving in the Air Force for four years, Frizzell signed with Columbia Records in 1970 and charted his first Billboard single with "L.A. International Airport" and then a Top 40 with "I Just Can't Help Believing."
During the 1970s, Frizzell appeared regularly on Buck Owens' All American TV Show and began recording for Capitol Records. In 1981, he recorded his first number one country hit, "You're the Reason God Made Oklahoma," a duet with Shelly West. The song won the Country Music Association's Song of the Year and Vocal Duet of the Year awards in 1981, was nominated for a Grammy Award for Best Country Performance by a Duo or Group with Vocal, and was featured in Clint Eastwood's film 'Any Which Way You Can.' Frizzell and West also won the Academy of Country Music award for Vocal Duo of the Year in 1981 and 1982.
In 1982, Frizzell released "I'm Gonna Hire A Wino To Decorate Our Home," which made its way to number one.
In recent years, Frizzell created his label Nashville America Records and has released several albums including Frizzell Friends: This Is Our Time which includes a bonus track, written in honor of Lefty Frizzell, Merle Haggard, and traditional music in general. "Lefty, Merle & Me" features David with Marty Haggard.
David also penned a biography of his older brother: I Love You a Thousand Ways: The Lefty Frizzell Story. The book features a foreword by Merle Haggard, and it has been made into an audio book. the Lefty Frizzell Story was named by CMT as one of the Best Music Books of the Year. David Frizzell also has continued an active touring career. A tireless entertainer, David is thrilled to join his brother, Lefty, who was also inducted into the TCMHOF in 2003.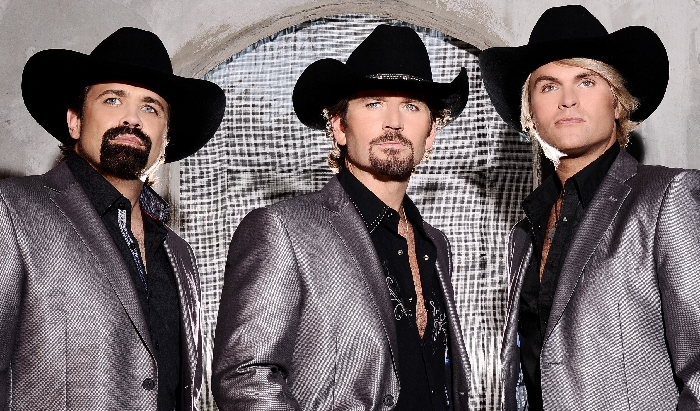 John Hagen, JC Fisher, Marcus Collins
In 1990 the Three Tenors - Luciano Pavorotti, Placido Domingo and Jose Carreras - collaborated at the ancient baths of Caracalla in Rome for a performance on the eve of the World Cup Finals. An enormous worldwide television audience was enraptured, and the recording of this debut concert became the best-selling classical album of all time. Other performance variations of The Three Tenors were organized, such as The Irish Tenors. But for the Lone Star State, nothing surpasses The Texas Tenors.
The Texas Tenors are a vocal group formed in 2009 by country singer J.C. Fisher, classical singer Marcus Collins, and opera singer John Hagen. Fisher, founder of the Tenors, is headquartered in Katy, Texas. Instead of tuxedos and tails, The Texas Tenors often are attired in dark suits with black Stetson hats. The trio auditioned for America's Got Talent in 2009 anda also debuted their first album that contains all four songs performed on the AGT show. A second studio album was released in 2013, and a third album in 2017 debuted at Number One on the Classic Albums Chart and Number Five on the Top Country Albums Chart.
The Texas Tenors have amassed a huge fan base worldwide with over half a million followers on social media and more than 20 million views on YouTube, Facebook and Instagram. They are Billboard Magazine's #10 Classical Artist in the World for 2019. With impressive live ticket sales tracked by PollStar, they are considered the most successful touring group in the history of America's Got Talent. The group also performs regularly at the Mickey Gilley Grand Shanghai Theater in Branson, Missouri.
The Texas Tenors have released a total of five studio albums, along with two PBS Specials, four DVDs, multiple singles, and two children's books, Ruckus on the Ranch, and Moon's on Fire. Recognition has included three Emmy Awards. Their most recent albums, Outside the Lines, Rise, and A Collection of Broadway and American Classics - all debuted as Number One on the Billboard charts.
As consummate professionals, these three friends with a simple All-American dream have proven their impact will be long lasting as their popularity continues to grow. They have performed more than 1400 live concerts in just the last 10 years. With concerts at performing arts centers, casinos, symphony halls, outdoor festivals and major corporate events, The Texas Tenors have shown they truly possess that rare, ever-sought-after quality - mass appeal.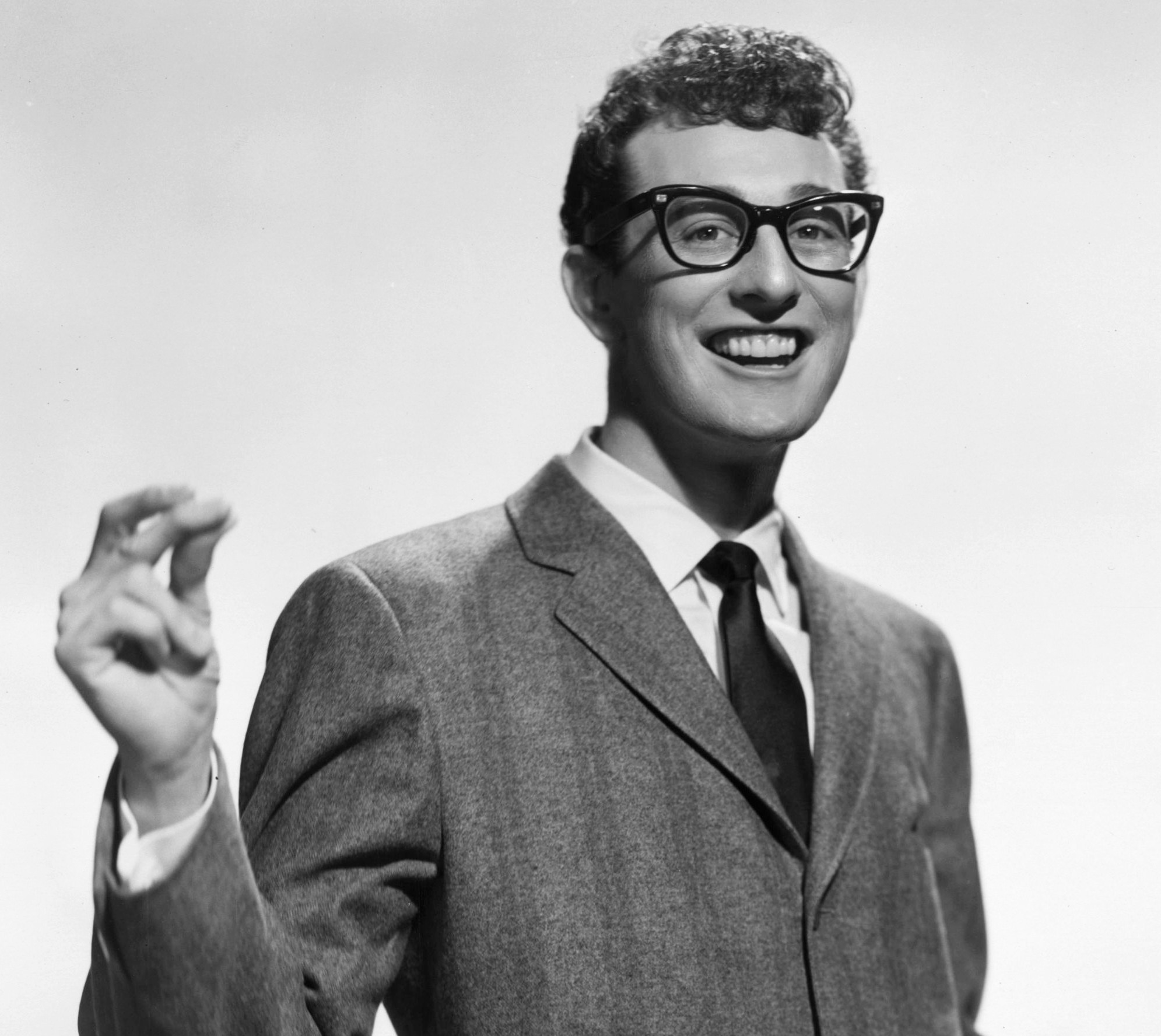 Charles Hardin Holley (September 7, 1936 - February 3, 1959), known as Buddy Holly, was an American singer and songwriter who was a central and pioneering figure of mid-1950s rock and roll. He was born in Lubbock, Texas, to a musical family during the Great Depression, and learned to play guitar and sing alongside his siblings. His style was influenced by gospel music, country music, and rhythem and blues acts, which he performed in Lubbock with his friends from high school.
"Peggy Sue." "That'll Be the Day." "Rave On." "Oh Boy!" "The Crickets." "The Day the Music Died."
These phrases and song titles immediately conjure up Buddy Holly. The Daily Telegraph called Holly "a pioneer and a revolutionary - a multidimensional talent", and AllMusic defined Buddy as "the single most creative force in early rock and roll." But the multidimensional talents of Buddy Holly first were expressed in country and western music, and the strains of country could be heard in his greatest hits.
Charles Hardin Holley became known as "Buddy," and "Holly" came from a misspelled record label. At 11 Buddy took piano lessons for awhile, before switching to guitar. Raised in West Texas and in a Baptist church, his early music was influenced by country and by gospel. Buddy and his schoolmates played music together, and in 1952, Buddy and a small band made their first appearance on a Lubbock TV station. Buddy's style began to change from country and western to rock and roll in 1955. He heard Elvis Presley in a concert in Lubbock and soon Buddy opened three Elvis shows. Buddy began to record with a little group called "The Crickets."
In 1956 Buddy saw the classic Western movie, The Searchers. The hard-bitten hero, played by John Wayne, repeated the line, "That'll be the day," during the film, and the line resonated with Buddy the songwriter. "That'll Be the Day" was released early in 1957, and later in the year "Peggy Sue" also became a hit recording. Buddy Holly suddenly became known to the public.
Buddy Holly and the Crickets began touring in New York City and other eastern cities. There were two live appearances on the nationally popular Ed Sullivan Show, as well as American Bandstand. Buddy toured Hawaii and Australia and England, where a talented group on the rise named themselves "The Beatles," in honor of Holly's "Crickets." Captivated by the music scene in New York City, Buddy recorded so prolifically that for 10 years following his death, there were regular releases of his music. Buddy recorded and toured with fellow West Texas musician and DJ, Waylon Jennings.
While visiting a New York City music office, Buddy met Maria Elena Santiago. He hasked her for a date, and on that first date Buddy proposed marriage. After they married, she traveled with him as the band's "secretary" to avoid upsetting Buddy's legion of female fans. Early in 1959 Buddy and other artists launched a "Winter Dance Party" tour in northern states. Following a concert in Mason City, Iowa, a private plane was chartered to avoid an arduous bus journey. Holly, J.P. Richardson (The Big Bopper) and Richie Valens squeezed into the Beechcraft Bonanza with the pilot. But shortly after takeoff the plane crashed, killing all four men. February 3, 1959: "The Day the Music Died."
Buddy Holly was 22. The funeral was held at the Tabernacle Baptist Church in Lubbock, and Buddy was interred in the City of Lubbock Cemetery. There is an impressive Buddy Holly Center in Lubbock. Numerous TV documentaries have been made, and in 1978 Gary Busey was nominated for an Academy Award for his portrayal as Holly in The Buddy Holly Story.